Each bouquet begins with a personal connection. We are committed to understanding your needs to bring to life romantic arrangements - from bouquets and boutonnieres to centrepieces, unique floral installations and garlands - that reflect who you are and what you envision for your special day.
Our whole year of work is for the moment when we pick perfect blooms at their peak for you. We specialize in combining textured seasonal greens and organic blooms that highlight the natural shape and beauty of each flower and piece of foliage.
Our love of nature inspires everything we do. We are committed to sustainable business practices that minimize our carbon footprint. We apply that passion to your wedding and only deliver products of the highest standard.
Full Service
A full design concept will be created for your wedding florals. We will work closely with you to come up with unique floral pieces that will compliment every aspect of your wedding day. From personal florals (bouquets, boutonnieres and corsages) to table centrepieces and larger installations, your florals will be a breathtaking display. Set up and delivery is included in this package as it allows our team to put the perfect final touches on the florals as we place them. It also allows for set up of larger installations such as garlands, floral backdrops and arbour pieces.
Suggested starting budget $3000
We will only be booking a limited number of these services per wedding season to ensure our full focus and attention is on every detail.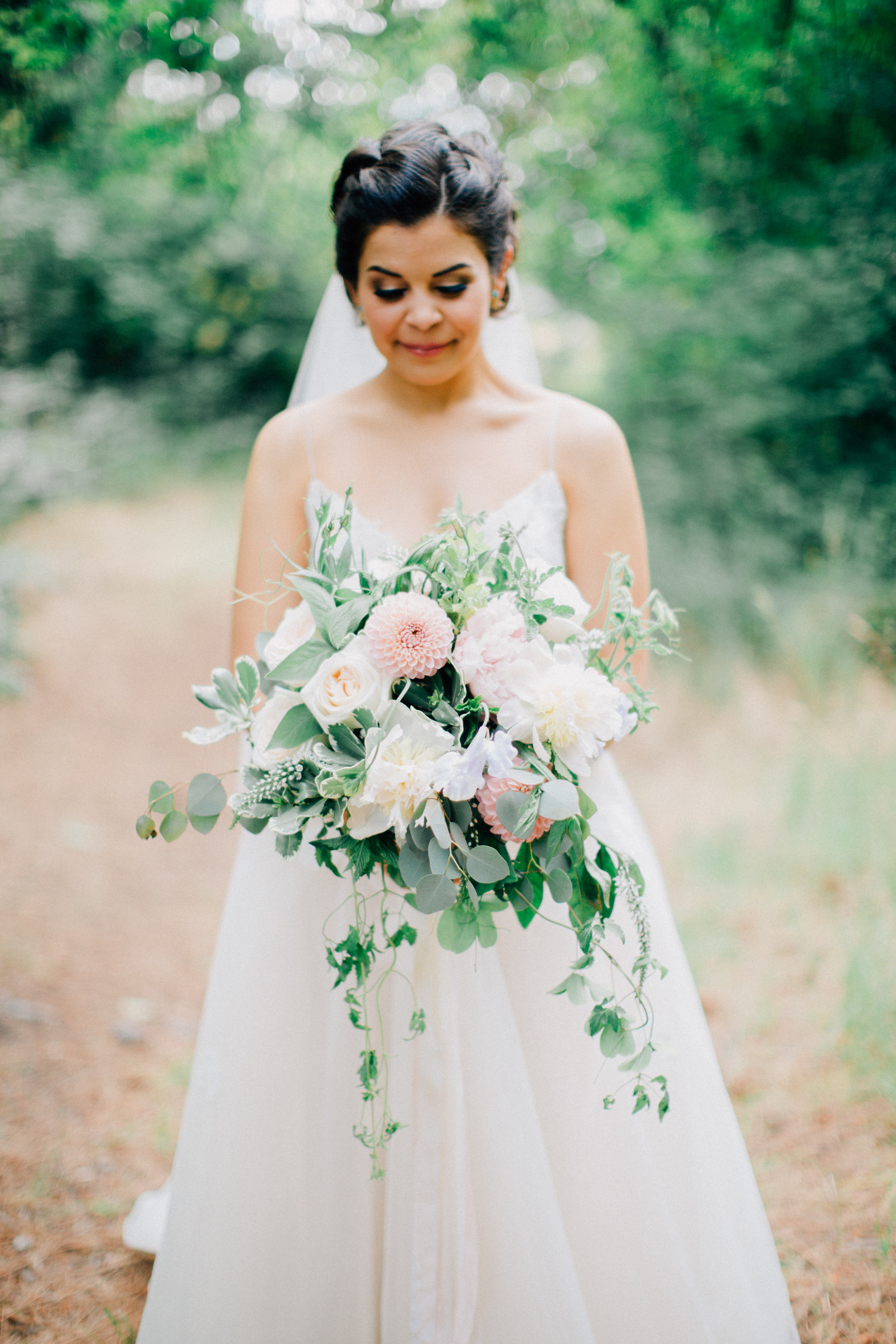 A La Carte
A simple and cost effective way to have beautiful florals at your wedding. This offering is for a couple who loves flowers but doesn't need our assistance with integrating the florals into the overall wedding design, with other large scale pieces, or any installations on site.
We will send you our fixed price menu and from there you will let us know all the details regarding your wedding day: your style, your colour palette, as well as the floral pieces you are interested in (bouquets, boutonnieres, corsages, table centrepieces etc). We will design all the pieces with amazing seasonal blooms and have your florals ready for pick up from our shop on the morning of your wedding day.
If you require delivery, that can be arranged at an additional fee.